Private Money Lending Case Study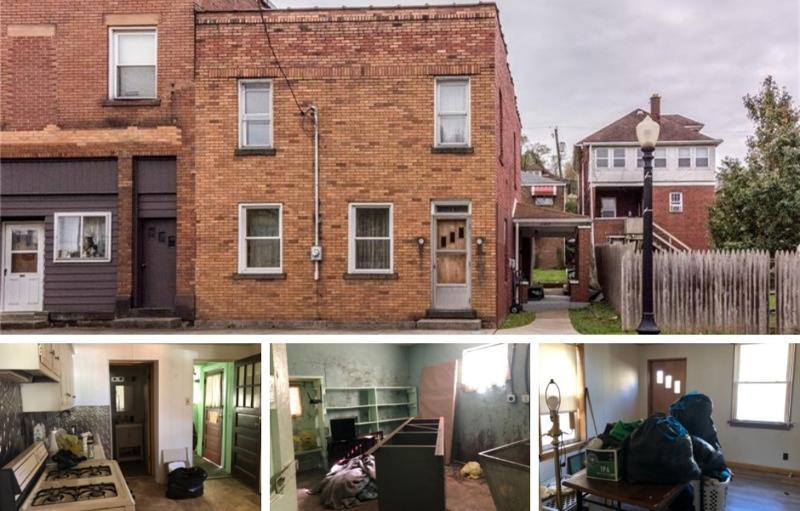 Private Money Lending Case Study
Welcome to another case study where we'll lay out a real life private money lending deal from funding in February 2020, through payoff in July 2022.
This private money lending loan was funded by a private investor through the Garnaco Private Lending Program in February 2020, originally with a 60 month term, and was paid off 31 months early in July 2022.
The Proposed Investment
This property at 1205 Lawrence Avenue in Ellwood City, PA, was being acquired by Garnaco Property Holdings (PA), LLC for the company's Pathway to Homeownership Program.
The home was being purchased off-market at a significant discount for just $24,000, and the borrower had commissioned a Brokers Price Opinion indicating a future after repair value (ARV) of around $62,000.
The borrower had their contracting team inspect the property and produce a Scope of Work which indicated that a total budget of just $4,000 would be required in order to bring the condition of the property to a standard suitable for the local rental market.
Here are the key financial headlines for the project.
Purchase Price: $24,000
Closing Costs: $6,000
Renovation Budget: $4,000
Total Project Budget: $34,000
The borrower's plan was to acquire the property, carry out the renovation, and then lease the home to a long-term tenant with a view to eventually helping the tenant purchase the property.
The secondary exit strategy was to refinance the property and hold as along-term rental within the borrowers growing rental portfolio.
The borrower was seeking funding from a private lender for up to 100% of the purchase and renovation costs.
Property Images Pre-Renovation
The property had been neglected by the previous owners and in need of cosmetic updating, but was mechanically sound.
Due Diligence
Garnaco has already completed over 100 similar renovation projects in their markets, including over 25 in the past 12 months.
The owners and management team comprise a group of real estate professionals with decades of experience as both investors and realtors.
The borrower provided the following documentation:
Company Registration Documents
Register of Members
Operating Agreement
Certificate of Good Standing
Principal's Personal Credit Report
Principal's Personal Background Check
Brokers Price Opinion
Scope of Work
After vetting the borrower, property, and project plan, the lender agreed to fund the loan.
Deal Terms
The lender was a private individual from Utah that was investing funds from his self-directed IRA account through the Garnaco Private Lending Program.
This particular lender ideally wanted to lock his money away for a few years, so was for mid-term lending investments that would pay a regular monthly interest income without too much in the way oversight and management.
The lender agreed the following terms with the borrower.
Loan Amount: $35,000
Term: 60 Months
Interest Rate: 9.00%
Points: $800
Lending Ratio: 56% to ARV
In this case, the lender agreed to fund 100% of the project costs due to the relatively low overall investment amount, and the low lending ratio.
The interest rate was set at 9.00% p.a., with an additional $800 in points to the lender at closing.
Closing, Servicing and Insurance
After title work was complete, the purchase of the property was closed through escrow with Heritage Security and Service Co. on 28th February, 2020.
The borrower paid for lenders title insurance through First American, and the lender was also named as 1st Loss Payee on the Borrowers hazard insurance.
The loan was serviced directly between lender and borrower, with a monthly payment date of 25th of each calendar month.
Renovation and Payoff
The borrower carried out the specific renovation as per the Scope of Work and secured a long-term lease with a tenant all within 90 days of closing.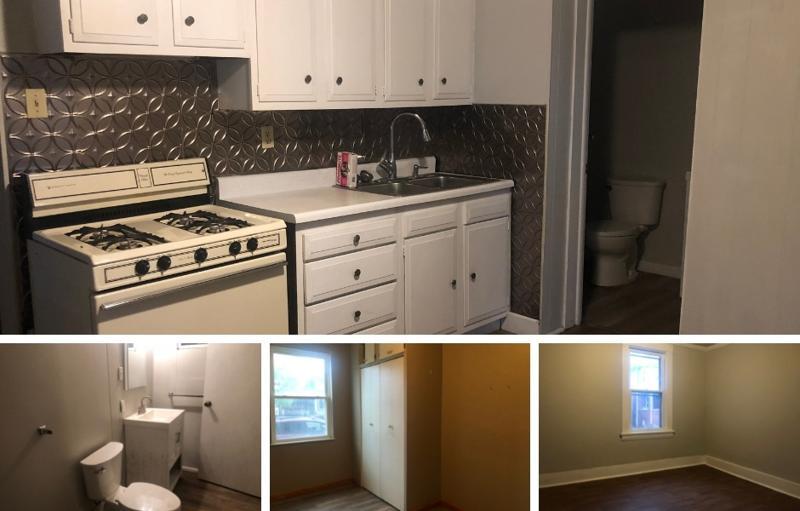 The lender received monthly payments at a rate of 9.00% p.a. every month from March 2020 through June 2021, at which point the borrower secured a refinance deal for $61,000, paying off the lender, and taking out $26,000 less costs in tax-free cash.
The borrower's new loan closed on 8th July 2022, and the original lender received a wire transfer for the full amount of $35,000 on 9th July.
If you'd like to know more about the Garnaco Private Lending Program, click here, or you can fill out the form below to receive our weekly email with details of new, fully-vetted private lending deals
Useful Links and Resources:
Where to Buy Mortgage Notes – A Complete List of Verified Sources
Private Lending 101 | The Complete Guide to Private Money Lending
Note Investing 101 – Everything you Need to Know About Note Investing
How to Invest in Notes – 7 Note Investing Strategies
What is a Note and What Terms Should It Contain?
Performing vs Non-Performing Notes – Which is the Better Investment?
The Private Lender's Guide to Assessing Credit Risk
Understanding Lien Position and Priority
How to Buy Mortgage Notes Online in 2021
How to Assess Real Estate for note Investing and Private Lending
Find Performing Notes for Sale in 2021
Private Lending 101 – Everything you Need to Know About Private Money Lending
Is Buying Mortgage Notes a Good Investment in 2021?
Note Investing vs Rental Properties – Which is the Best Investment?
Performing Notes – What Why and How to Buy
Is Real Estate Note Investing Risky?
Real Estate Notes vs REITs – Which is the Better Investment?
The 3 Best Real Estate Investing Opportunities in 2021
What is the Difference Between a Note and a Mortgage?
Real Estate Notes – Everything You Need to Know
My Top 5 Real Estate Note Investing Tools and Resources
3 Note Investing Funds for Passive Investors
Using Note Investing to Boost Your Monthly Income
Non Performing Notes – Everything You Need to Know
The Ultimate List of 24 Investments That pay Monthly Income
Forbes – How to get started as a private money lender
Wallethub – What is private lending and how does it work
The post Private Money Lending Case Study appeared first on Garnaco.